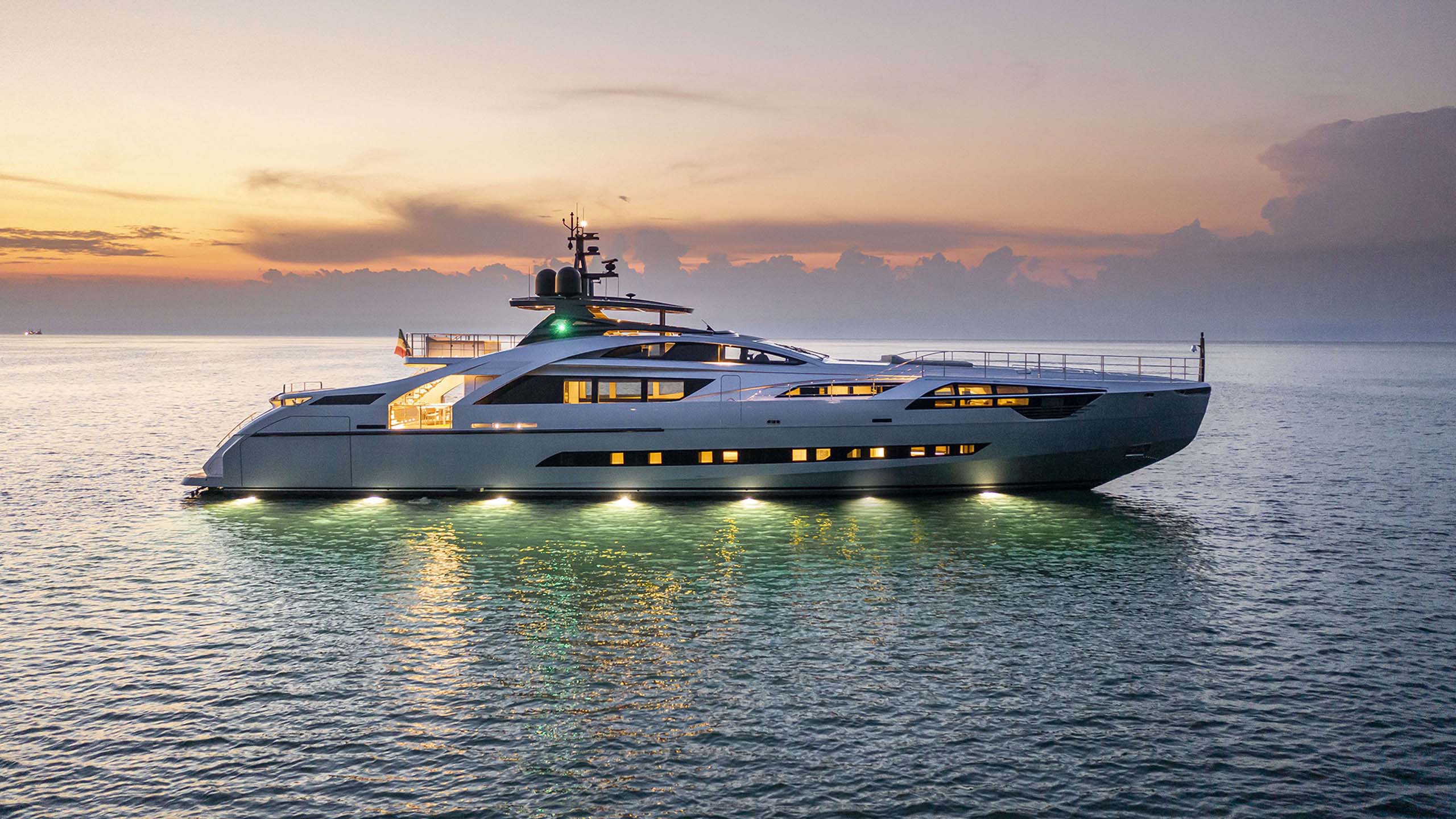 Pershing, the dominant species. Its DNA combines speed, strength and luxury. Even at peak performance, Pershing yachts offer the maximum level of control, safety and comfort through their special construction. The portfolio ranges from 15 to 42 metres and thus offers the owner numerous possibilities to experience the Pershing thrill.
Pershing. No limits.
The revolution starts here. With sportiness, elegance and a focus on the highest possible comfort, the Pershing GTX116 takes life on board to a new dimension.