Buying a yacht – expert knowledge required?
How to buy a pre-owned yacht – our guide
For many, buying a yacht represents the fulfilment of a long-cherished dream. 
Waking up in the morning to the gentle sound of the waves, going on deck and enjoying the morning sun on your own ship is a unique feeling. The freedom to change location at any time, perhaps even to cross the Atlantic. To spend an unforgettable time with friends and family, to be independent. Even working on your own yacht is becoming increasingly easy thanks to faster internet connections and remote working.
But there is no way around it: before you can enjoy all that, you need the right ship. And preferably one with which you will be satisfied and happy in the long term.
There are a few things to consider here – especially when it comes to a pre-owned yacht. 
We would like to present you with the most important steps and tips if you want to buy a used yacht.
First steps
1. Choosing the size, type & nature of the yacht
At the beginning you should ask yourself: what kind of yacht do I want to navigate? What size do I need? With how many people do I want to spend how much time on the boat? In which waters would I like to travel?
If you are not quite sure which yacht is suitable for you, get in touch with us. We know all the current yacht models on the market and know what is right for our customers.
2. Comfort und Performance
Once you know approximately how you want to use the yacht and which type suits your needs, you can think about the level of comfort and performance you require. 
Yachts offer a wide range of features, extras and designs. The options on the market are almost endless. This involves questions that relate to both interior and exterior design.
How many cabins and bathrooms should your ship have? Do you want a wellness or gym area on the ship?
In the outdoor area, emphasis is often placed on an inviting "beach club" at the stern of the yacht, for example with a lowerable bathing platform and seating options directly by the water. The owner should also decide how many lounges and sunbathing areas are desired. There are numerous design options and combinations for both the foredeck and the stern area.
Time for action: do you need additional space for JetSkis, dinghies, SeaBobs or other water toys? What level of technical equipment and entertainment system should your yacht have?
The performance of the yacht is more important for one yachtie than for another. Here, too, it strongly depends on your individual needs: if you like to travel fast and dynamically, a stronger engine and a sporty line may be worthwhile, but possibly at the expense of volume. 
But here, too, there are numerous offers that succeed in uniting both: a high degree of comfort and space on board as well as strong performance and sportiness. 
"Villa at sea" – the Itama 75 offers plenty of space for its guests both indoors and outdoors, but still reaches speeds of over 42 knots.
3. Choosing the right offer
The search for boats has become much easier thanks to digitalisation. Countless platforms, yacht marketplaces and listing sites offer boats all over the world. Unlike in the past, the yacht can be inspected directly via pictures, videos or virtual tours.
But the abundance of offers also creates problems: the search can be confusing, overwhelming and unsettling. Here, one should contact trusted brokers who have a good reputation and seek personal contact with their customers.
The purchasing process
4. Agent for the sales transaction
The right offer has been made and the seller is to be contacted. If you do not yet have a trustworthy broker/intermediary at your side, now is the time. A reputable broker can ensure that all the necessary documents for the purchase of the yacht are available in advance. This includes important original documents such as Builders & CE certificate, tax certificate, Bill of Sales, service records and much more. The bulk of these documents are relevant for a smooth transaction and registration of the vessel.
5. The inspection
Even though digital offers can be very helpful in the search for an offer: a personal visit to the yacht in advance is always recommended and worthwhile for everyone involved. It is enormously important to experience for yourself how the ship feels, how you move on it and what feeling it conveys.
In any case, it is not advisable to purchase a ship purely digitally. This should only be done if there is absolutely no possibility of visiting the ship yourself. But even in this case, at least a professional appraiser should be on site in person to walk the ship and provide you with the relevant information.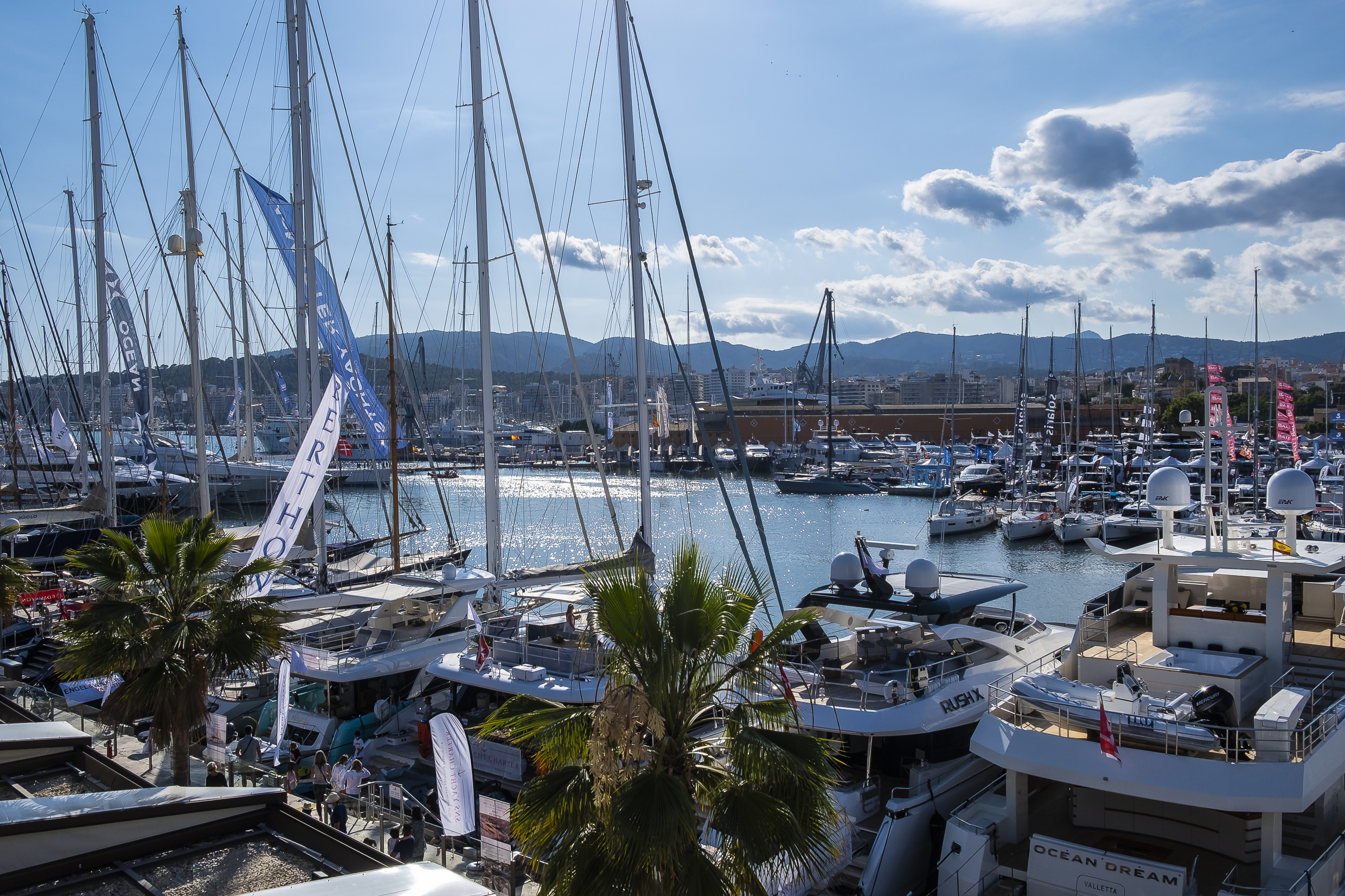 6. THE OFFER
If the ship meets your expectations and all requirements regarding condition, quality and equipment are fulfilled, an offer can be made. If both parties agree, usually a contract is drawn up. In addition, an expert appraisal is usually prepared at this point. At the same time, all necessary documents and proofs are reviewed by the broker and prepared for the handover. Once all steps have been taken, the transfer of ownership can begin. 
7. The handover
Depending on where you have chosen the berth for your yacht and in which waters you would like to cruise the vessel, it will be delivered within an agreed period of time. 
A good broker will continue to be at your side after the purchase and will be glad to advise you on insurance, maintenance, berths, yachting areas and exclusive tips. If you don't want to spend too much time managing your yacht, a professional yacht management can be worthwhile. This will relieve you of most of the tasks and keep the ship in excellent condition so that you can enjoy your time on your yacht whenever you want.
8. Last step: Enjoy!
Once all the steps have been completed, all that remains is for us to wish you a wonderful time on your personal island, conquering the seas and living your own personal dream. 
If you still have questions, we are ready to help you with more than 35 years of yachting experience.
Any questions left?
Do you have a special request or questions about buying a yacht?
Simply use the contact form or call us directly.
Photos
Credits to Ferretti Group, SEABOB, Polina Kovaleva, Gaston Westphal, Austin Distel, Scott Graham
Torsten Sieckmann
+49 151 70 42 10 86
ts@sieckmann-yachts.de
Oliver Sieckmann
+49 175 33 55 55 2
os@sieckmann-yachts.de