POROLI & SIECKMANN YACHTS
RIVA 90 ARGO SOLD 
NEW RIVA 90' ARGO SOLD
BY POROLI SPECIAL BOATS & SIECKMANN YACHTS
We are very pleased to announce the sale of a new RIVA 90′ Argo by Oliver Sieckmann of Sieckmann Yachts, in close cooperation with Katharina Poroli of Poroli Special boats, to one of our long-standing customers.
Poroli Special Boats is the official RIVA representative for Germany. 
The Riva 90′ Argo will be based in Puerto Portals, Mallorca.
We wish the owner a lot of joy and pleasant journeys on his new ship.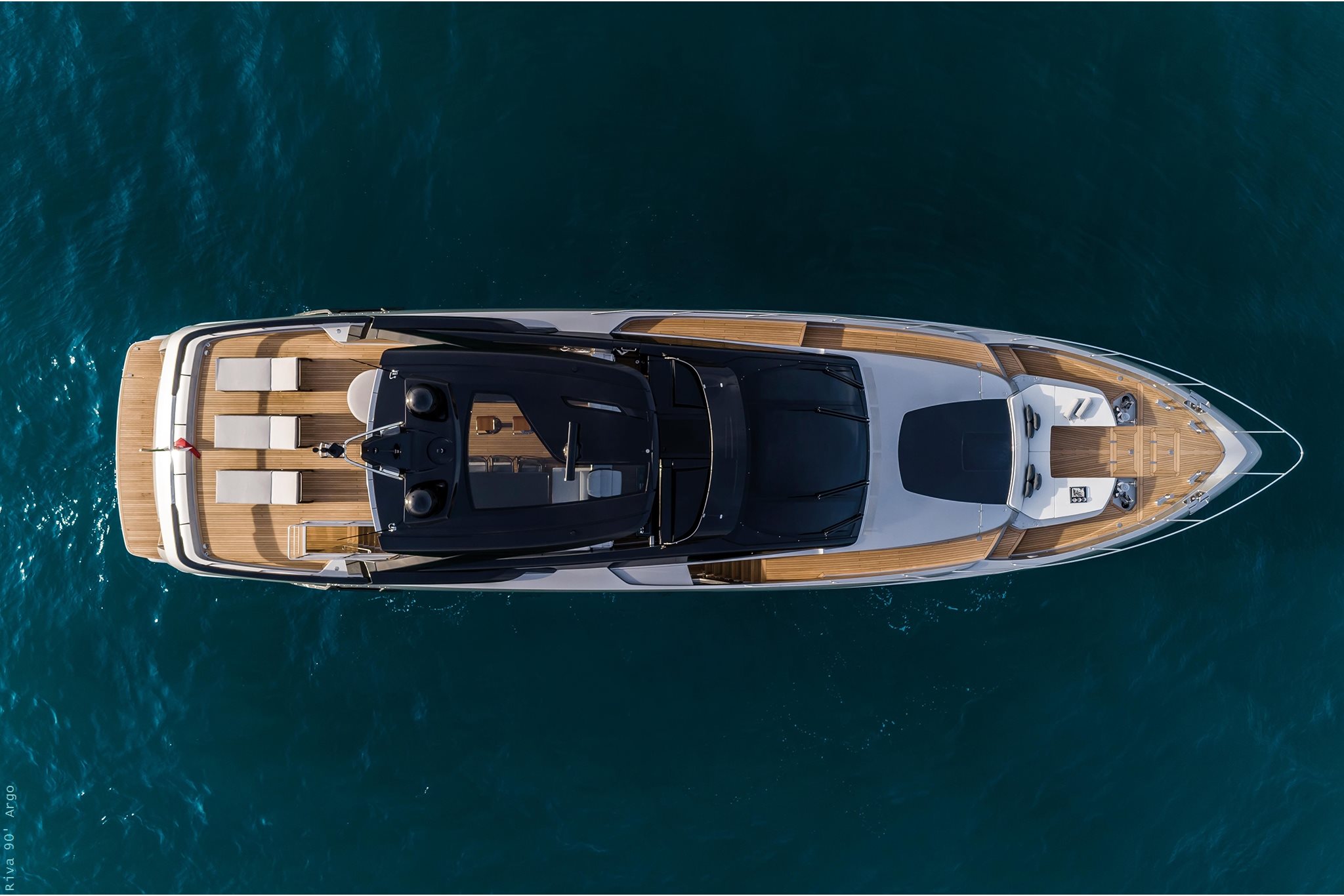 RIVA 90′ ARGO
With the Riva 90' Argo, the Italian shipyard has once again surpassed expectations. Combining the finest elements from its predecessors, such as the Riva 110′ Dolcevita, this exquisite vessel exudes sportiness, elegance, and innovation.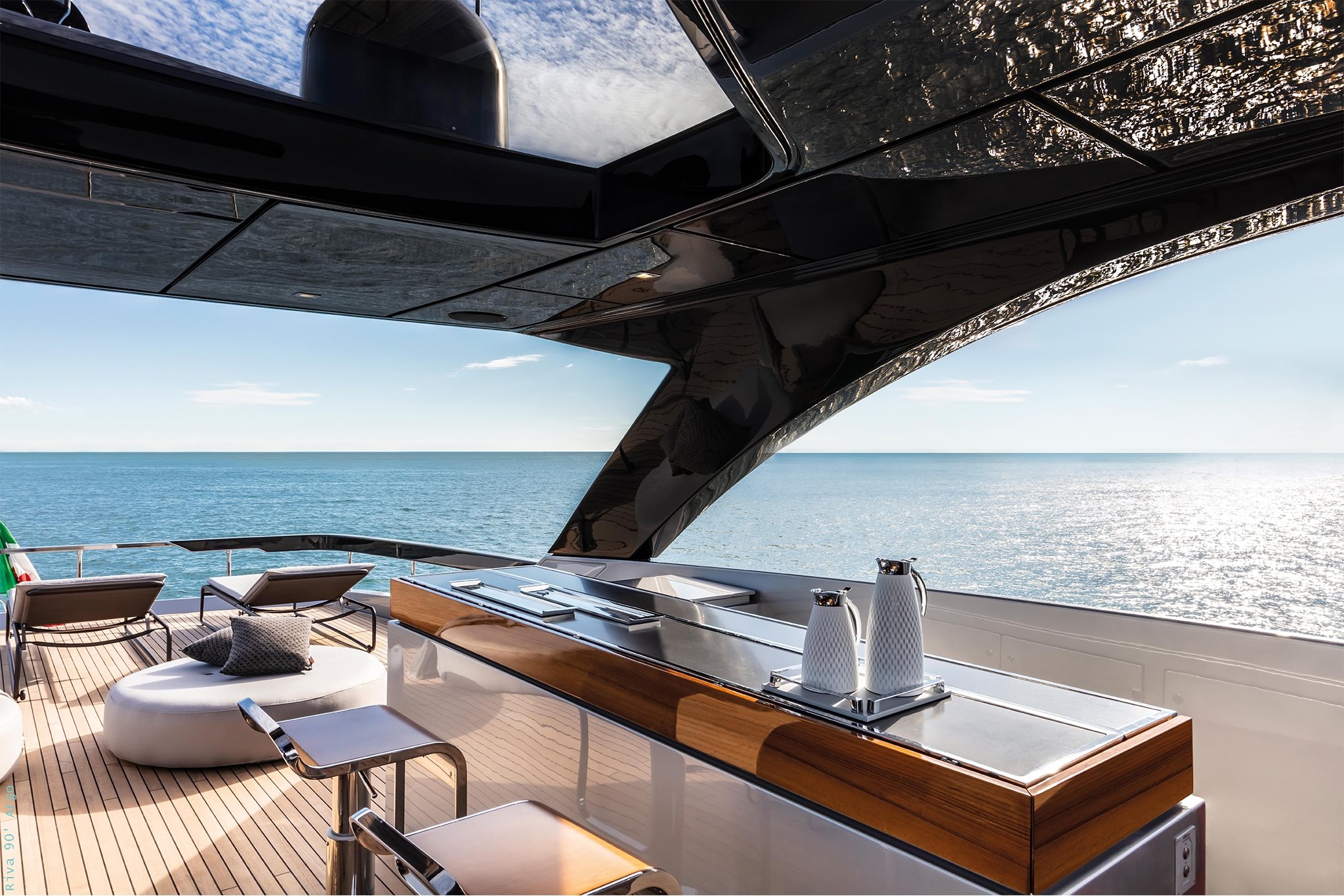 A Tribute to Riva's heritage
The Argo not only represents Riva's commitment to refining its products but also pays homage to its rich heritage, with a name inspired by Greek mythology.Argo was the legendary ship that carried Jason and the Argonauts on their quest for the Golden Fleece. By naming this yacht the Argo, Riva embraces the spirit of adventure and exploration, offering owners a vessel that embodies the allure of ancient tales while embracing modern design and technology.
Unparalleled Design and Craftsmanship
The Riva 90 Argo measures nearly 94 feet in length, making it an impressive and spacious yacht. Its streamlined profile hints at its speed and agility, showcasing Riva's commitment to innovative design. The yacht features long windows that seamlessly blend into the hull's elegant lines, creating an aesthetically pleasing visual impact.
Luxurious Amenities
Despite its sporty appearance, the Riva 90 Argo doesn't compromise on luxury. This yacht boasts an above-deck swimming platform, allowing guests to enjoy the refreshing waters in style. The elevated helm provides an expansive view of the horizon, allowing the captain to navigate with ease while enjoying breathtaking vistas.The master suite, located on the main deck, offers panoramic views through its large windows. Every berth on the Riva 90 Argo is meticulously designed to ensure ultimate comfort and desirability. The yacht also features a full-sized VIP suite and a stateroom equipped for two guests, providing ample accommodations for family and friends.
Exquisite Interior Design
Italian craftsmanship and style shine throughout the Riva 90 Argo, with interior design elements curated by renowned Italian design houses. From the choice of materials to the attention to detail, every aspect of the yacht's interior reflects the sophistication and elegance for which Italy is renowned. The result is a harmonious blend of contemporary design and timeless appeal, creating a truly luxurious onboard experience.