PALMA SUPERYACHT SHOW ENDS
A FULL SUCCESS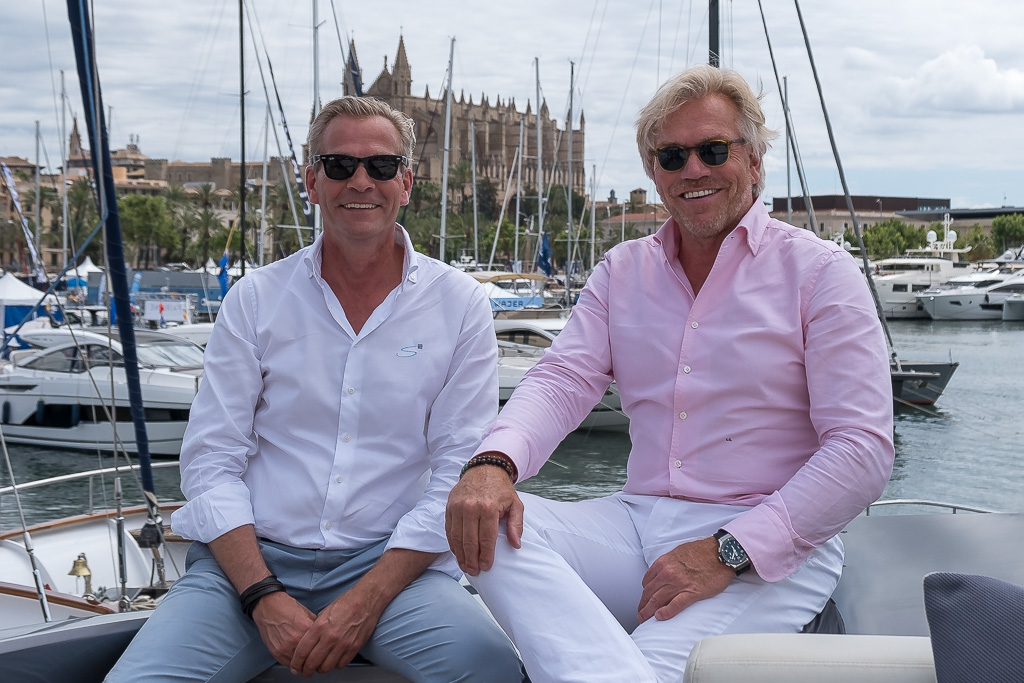 SUCCESSFUL FIRST SHOW IN 2021
The first Boat Show in Europe since the Corona pandemic has come to an end after 4 exciting days. Despite the rather mixed weather, the show was very well attended and the mood was exuberant. We were able to welcome many familiar and new faces, made good contacts and were very pleased to be able to fill the port of Palma with life again.
The yachting world draws hope
Even though the number of visitors was limited due to the ongoing pandemic, numerous yachties found their way to the Palma Superyacht Show in the Mallorcan capital. Hope is growing that normality will soon return to the world of yachting and that this year's yachting season will pick up speed.
Great interest in SHOWN YACHTS.
We met many colleagues and old acquaintances from the industry and were impressed by the high number of visitors on all days of the show. We were delighted to see the great interest in our exhibited yachts, the Pershing 92 "KIKI V" and the Sunseeker Predator 57 "Aventura". Thanks to Oliver, a customer for the Predator 57 was quickly found and the contract has already been signed by the buyer.
There was also a lot of interest in the Ferretti Group yachts on display. The Custom Line Navetta 33, one of our personal favourites from the Italian shipyard, caught the eye in the bay of Palma. An impressive volume, every conceivable comfort and the high seaworthiness make the Navetta 33 one of the most popular ships in its class.
In the sportier segment, the Ferretti Yachts 850 was in strong demand from visitors to the show. The ship combines elegance, high-tech and an extremely generous interior design in a unique way. We were able to have some stimulating conversations and make good contacts for the Ferretti Yachts 850, which is pre-owned.
Excellent wine from the island
Amidst the numerous conversations and the hustle and bustle in the port of Palma, there was also the opportunity for a relaxed exchange over a glass of wine on our yachts. We would like to thank our sponsor, the Castel Miquel winery, who provided us with their excellent rosé wine in the Owner's Edition. Both we and our visitors were thoroughly convinced by Castel Miquel, which is traditionally grown and produced directly on Mallorca.
UPCOMING YACHT SHOWS
The fact that the Palma International Boat Show went so smoothly despite the pandemic shows that events can and will take place under certain conditions. We are optimistic and look forward to welcoming you to the next Boat Shows.
The Cannes Yachting Festival and the Monaco Yacht Show will take place in September.
We will send you information about both events in due time.
Many thanks to all who made this event possible and so special.
Maritime regards and see you soon!
Photos
Credits to Gaston Westphal, Palma International Boat Show, Castell Miquel
Torsten Sieckmann
+49 151 70 42 10 86
ts@sieckmann-yachts.de
Oliver Sieckmann
+49 175 33 55 55 2
os@sieckmann-yachts.de