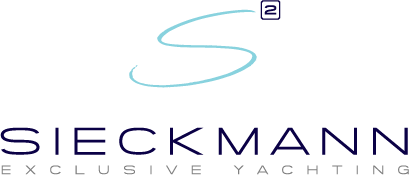 GAGLIOTTA – OUR NEW PARTNER
S² – Sieckmann Exclusive Yachting is very pleased to introduce our new partner Gagliotta. For some time our team has been looking for a brand that combines the flexibility of a family cruiser with an innovative design and high quality. 
Gagliotta was already known to us as a shipyard and brand that has enjoyed an excellent reputation within the yacht industry for many years. It was therefore quickly clear to us that Gagliotta would be our "go-to" shipyard.
At the beginning of 2021, the cooperation between Gagliotta and S² – Sieckmann Exclusive Yachting was agreed. Since then, we have been the German representative for the wonderful Lobster 35, which you can also find on our website. 
Gagliotta already has other models in the Lobster line in development, such as the larger Lobster 48. You will also be able to purchase this new model through us as soon as it is available.
GAGLIOTTA – ITALIAN CRAFTSMANSHIP
Gagliotta was founded in Naples in 1952. Since then, the yachtyard stands for high quality, first-class design and classic craftsmanship. What many consider to be extinct has top priority at Gagliotta and is the epitome of their tradition.
Characteristic and unmistakable for Gagliotta are the curved lines, the noble workmanship and the high level of comfort across the board, which combine sportiness and modern elegance.
All models are manufactured entirely in Italy and the unique hulls of the yachts are a well-kept industrial secret. Attention to detail and continuous innovation characterise Gagliotta's models and ensure the uniqueness and popularity of the traditional Italian shipyard, reaching far beyond Italy.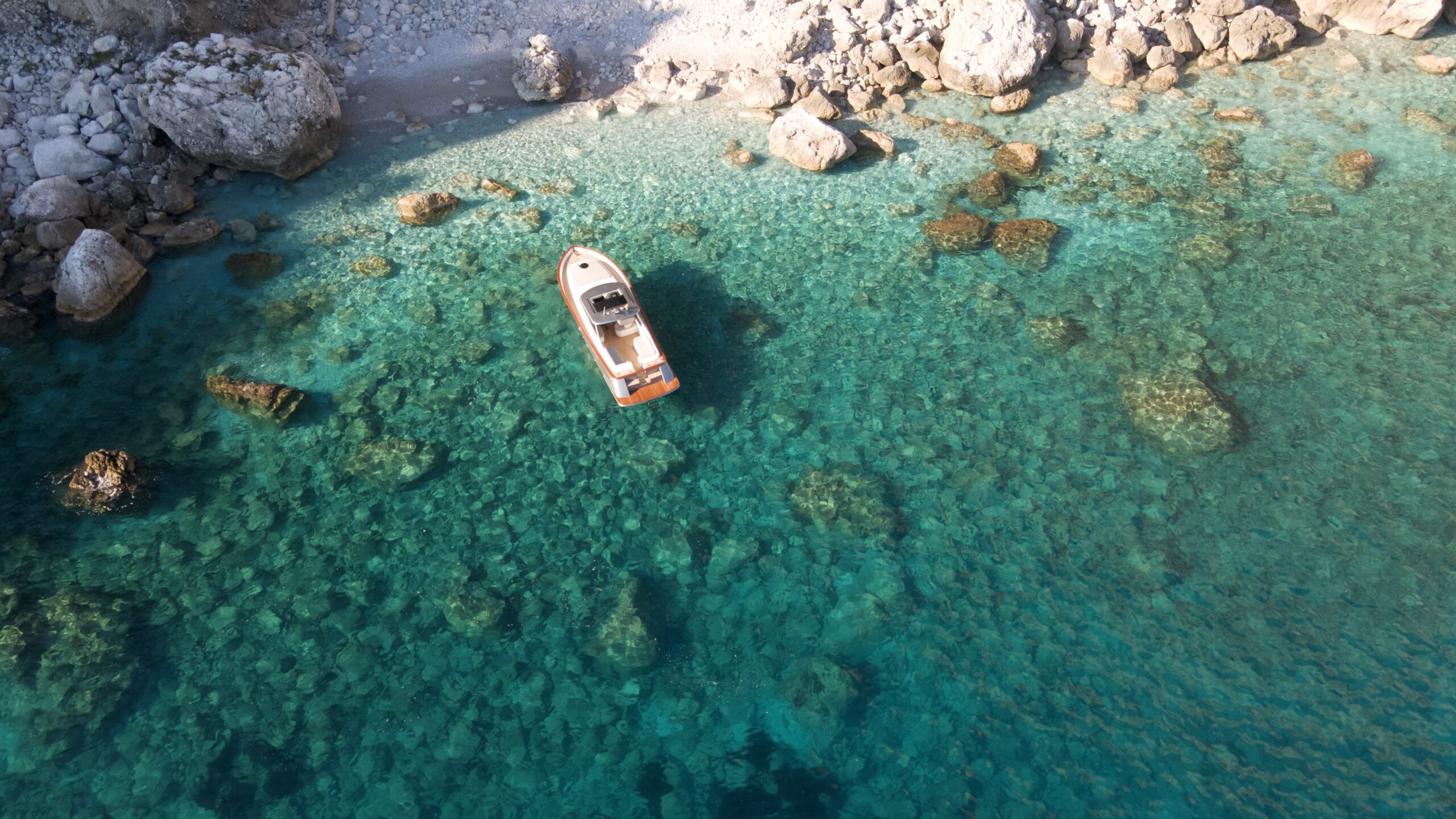 LOBSTER 35
The Lobster 35 is a luxurious sports boat that combines comfort and top performance. With a length of 11.30 metres, the Lobster 35 offers all the space needed for a wonderful day or weekend on the water. The cockpit seats 8 people for dinner. Up to three people can find a comfortable place to sleep below deck.
Of course, the Lobster 35 is equipped with a galley, a comfy lounge as well as a wardrobe and bathroom. The Lobster 35 is therefore the ideal sports boat for trips with your partner, friends or family. Gagliotta also offers a unique price-performance ratio.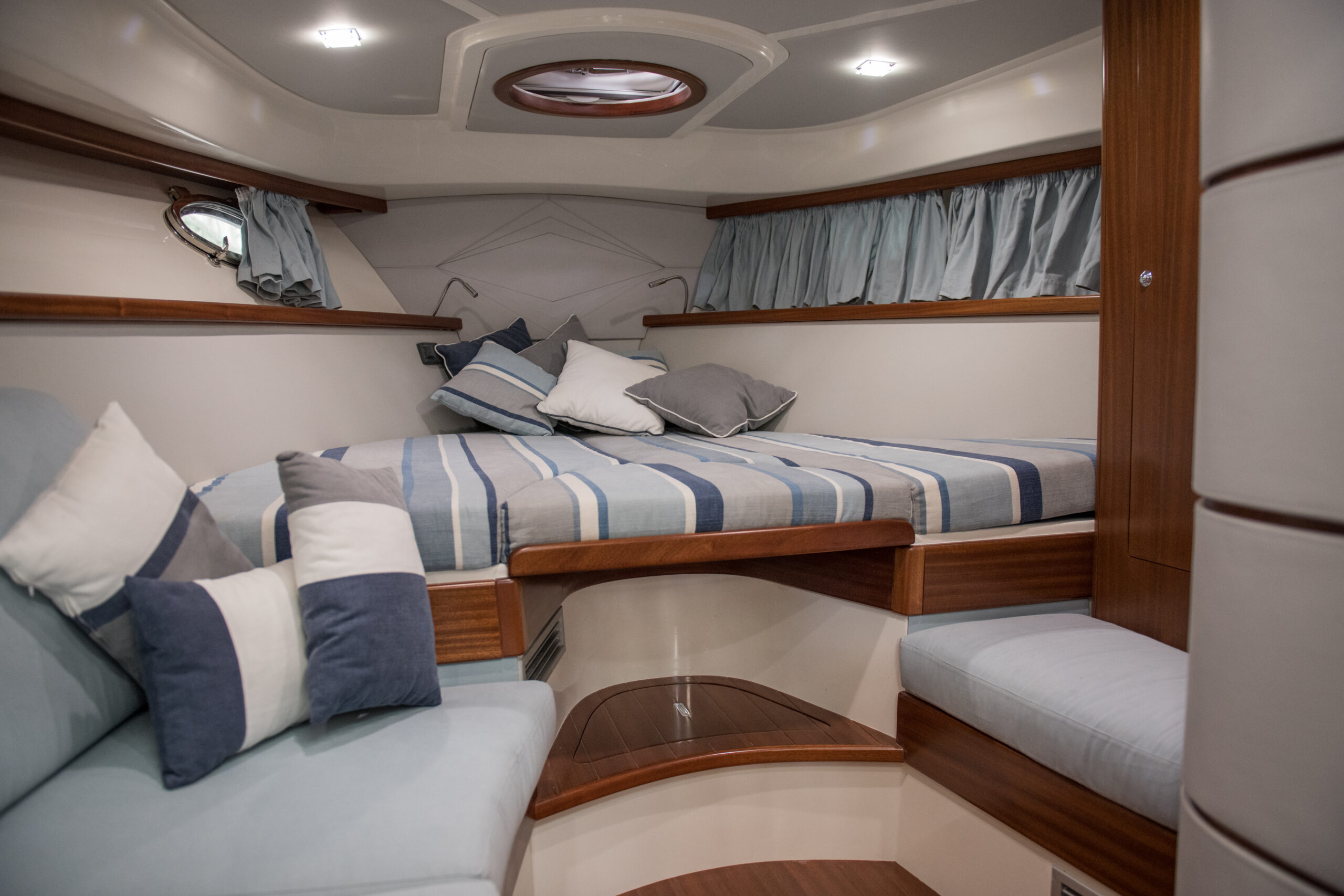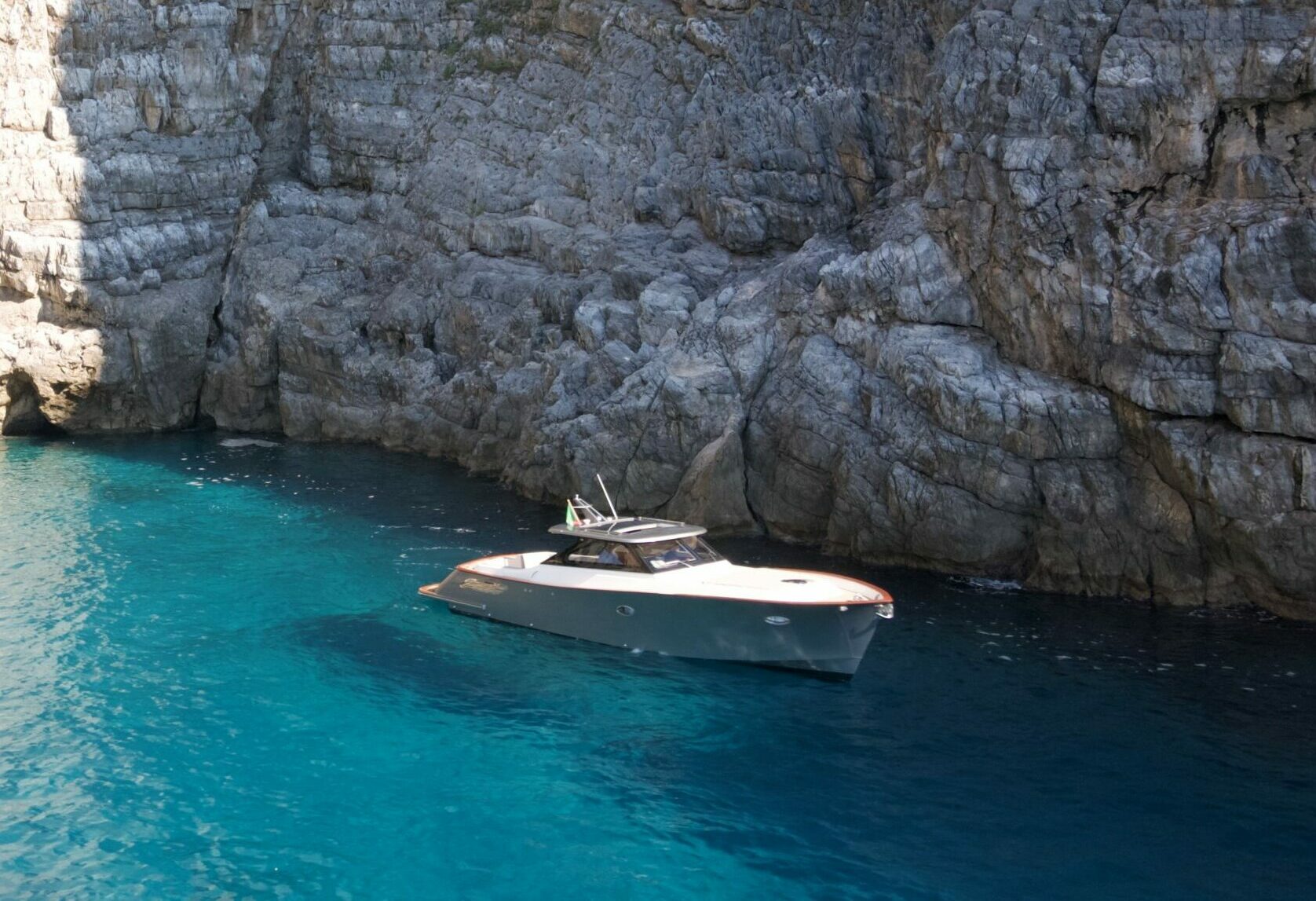 YOUR VERY OWN GAGLIOTTA
Have we sparked your interest? Would you like to get your own impression of the Gagliotta models and the shipyard? Then simply contact us.
We will welcome you personally at the Gagliotta shipyard in Italy.
Get all the details on the Lobster 35 by clicking here.