Its name embodies the soul of the brand: S for Sport, Style, Soul. Classic charm, sporty flair, innovative technology. The Itama 45S creates an exuberant mood and joie de vivre, in the finest Italian style. With unique elegance and outstanding performance.
It encapsulates the spirit of the brand: with its inimitable style and serenity on the waves, this manoeuvrable open yacht draws the eye as it heads towards the horizon. With 550 hp and an additional 140 hp from her twin Cummins engines, the Itama 45S reaches top speeds that take cruising pleasure to a whole new level.
The sleek, essential lines with the famous 22° deep-V hull make the Itama 45S unmistakable at first glance. A privilege reserved for the few boats that have become icons of the sea.
2 x Cummins QSB 6.7 ( 2 x 550 HP )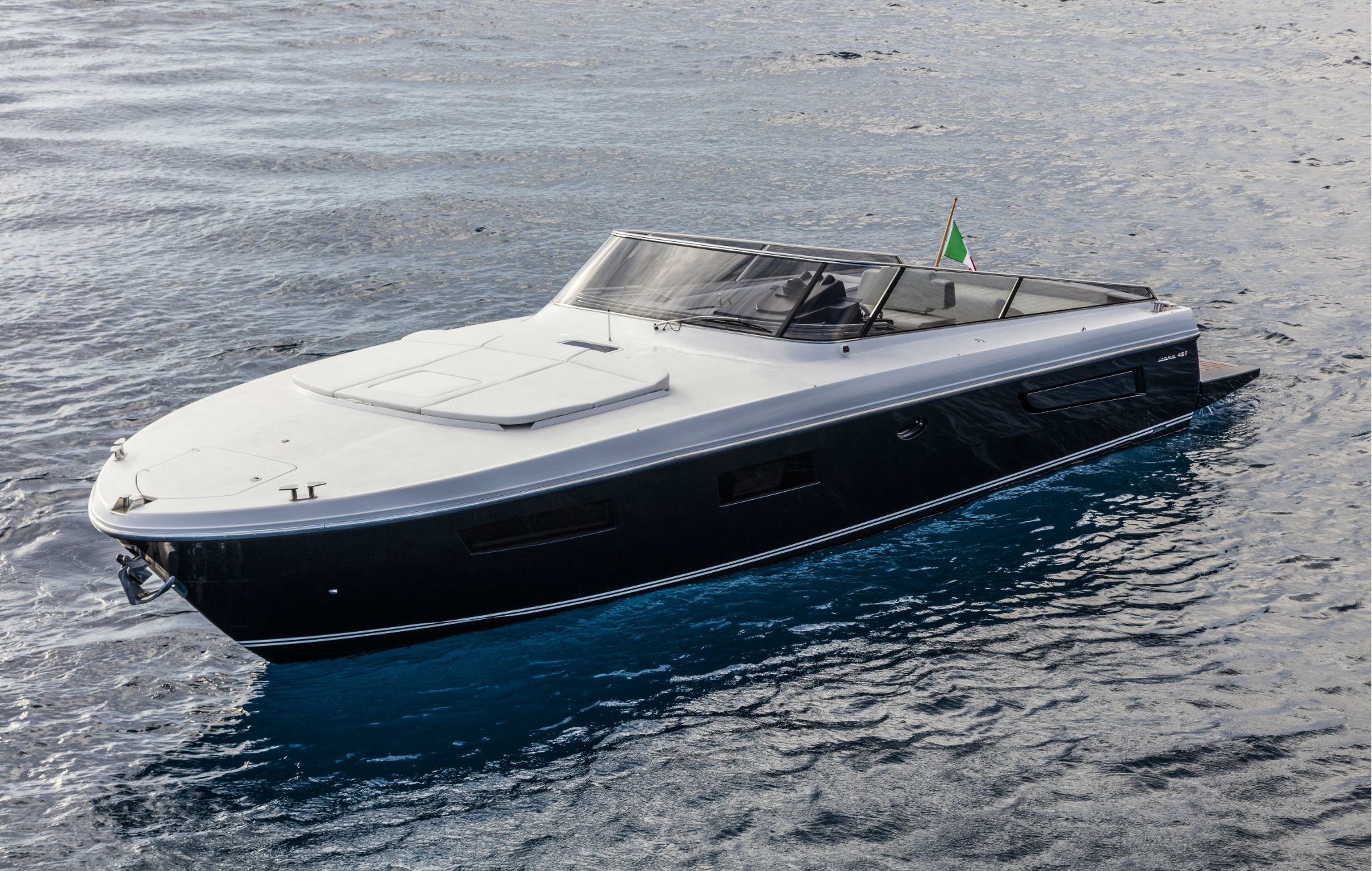 Torsten Sieckmann
+49 151 70 42 10 86
ts@sieckmann-yachts.de
Oliver Sieckmann
+49 175 33 55 55 2
os@sieckmann-yachts.de