Luxury, performance and style are united in this model with dynamic, flowing lines that catch everyone's eye. Like a penthouse surrounded by the sea, this magnificent flybridge offers bright, airy accommodation with stylish furnishings. Spirited and seductive, the Ferretti Yachts 850 wins your heart at first sight, with edgy flair and striking lines that exude aplomb and style.
The two streamlined windows with integrated portholes flood the interior with natural light. The main deck emphasises the dynamics of the overall design: a single expanse of glass cuts through the entire superstructure and complements the hardtop in the forecastle above the raised helm. The garage door swings open with a special mechanism to reveal a bathing area that expands underwater into a large sunken platform for guests.
Floor-to-ceiling windows, flowing curtains and lots of free-standing furniture are key to a concept that is ultra-modern yet homely, ultra-contemporary yet warm – and all in the perfected style of Ferretti Yachts.
2 x MAN V12 1800
2 x MAN V12 1900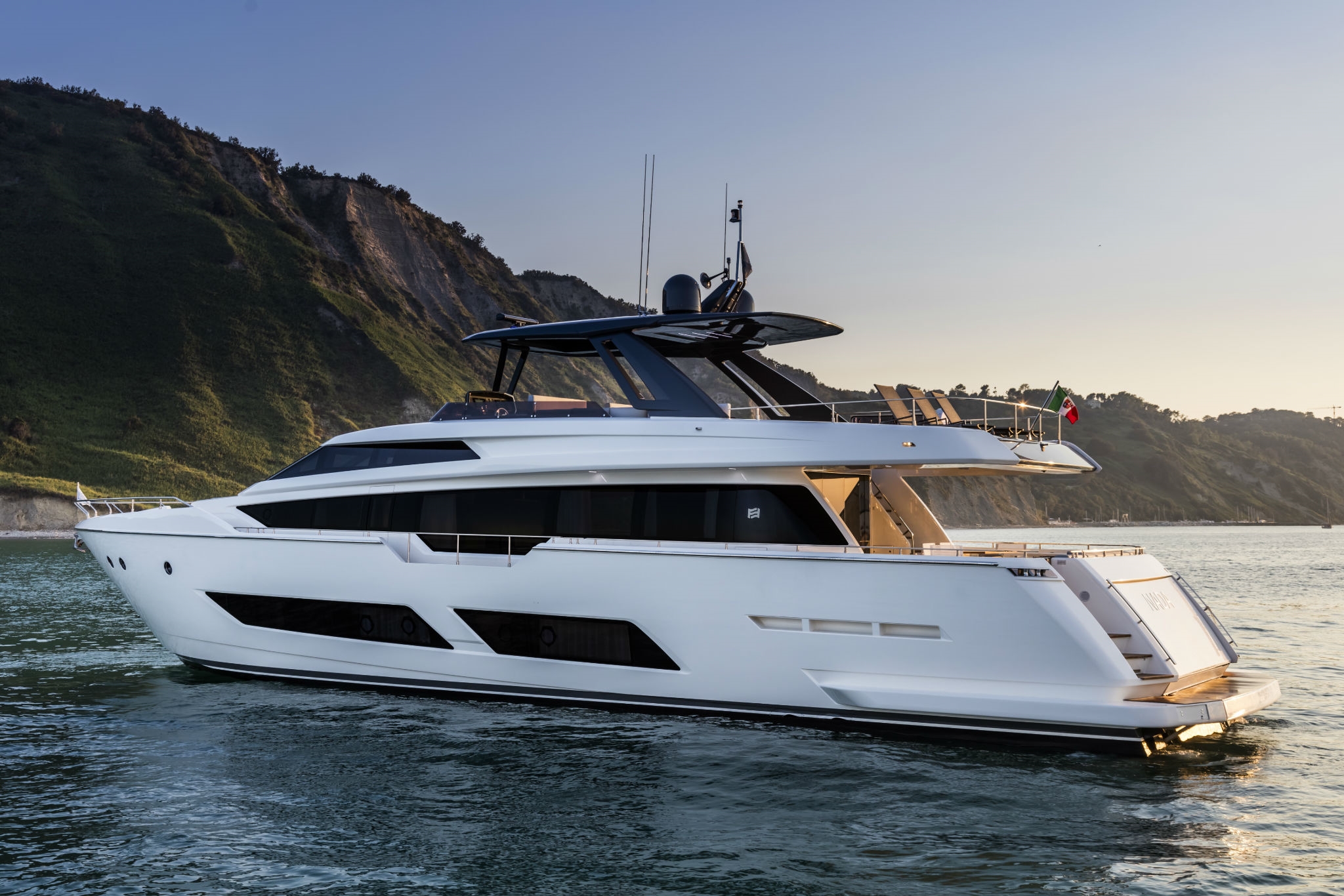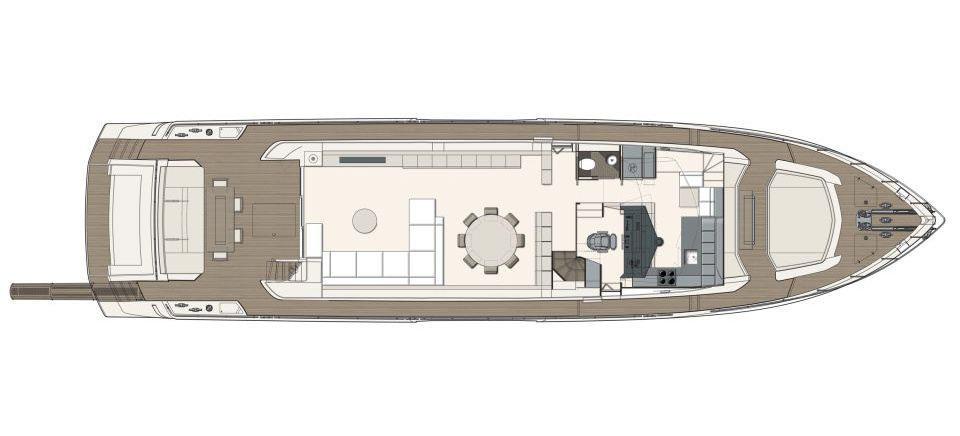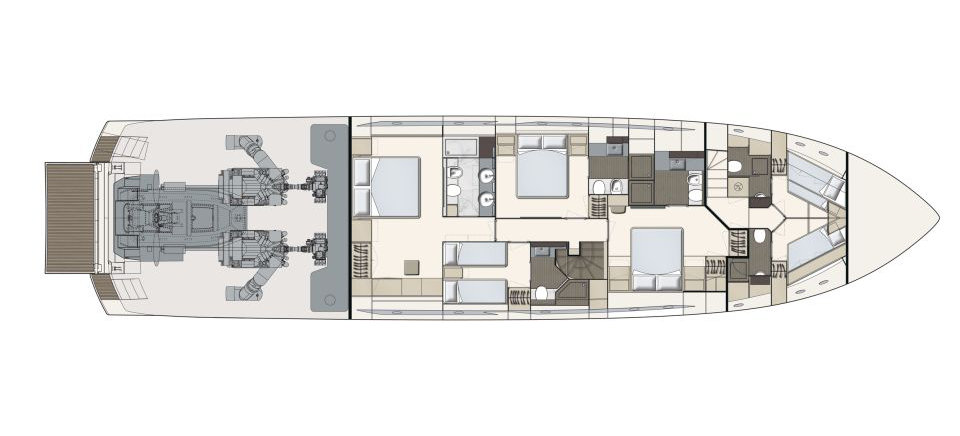 Torsten Sieckmann
+49 151 70 42 10 86
ts@sieckmann-yachts.de
Oliver Sieckmann
+49 175 33 55 55 2
os@sieckmann-yachts.de