The Ferretti Yachts 780 represents an unmatched harmony in interior and exterior volume, creating the perfect atmosphere for any type of cruising. Comfort, serenity and safety at sea are the hallmarks of a newly conceived vessel with an appealing aerodynamic design. A true style leader and a yacht to enjoy the sea to the max.
Ferretti's philosophy and vision is reflected in the flowing design of the sporty lines and the refined, comfortable interior – symbols of a truly timeless elegance.
An important new feature at the rear offers the amenities of a true beach club, thanks to the new door opening system that transforms the area into a delightful area for relaxing by the water. Like the rest of the Ferretti Yachts fleet, this new 78-footer is available in a Tai He Ban version. A design philosophy praised by critics and appreciated by enthusiasts worldwide, including in the Asia-Pacific region.
2 x MAN V12 1400
2 x MAN V12 1550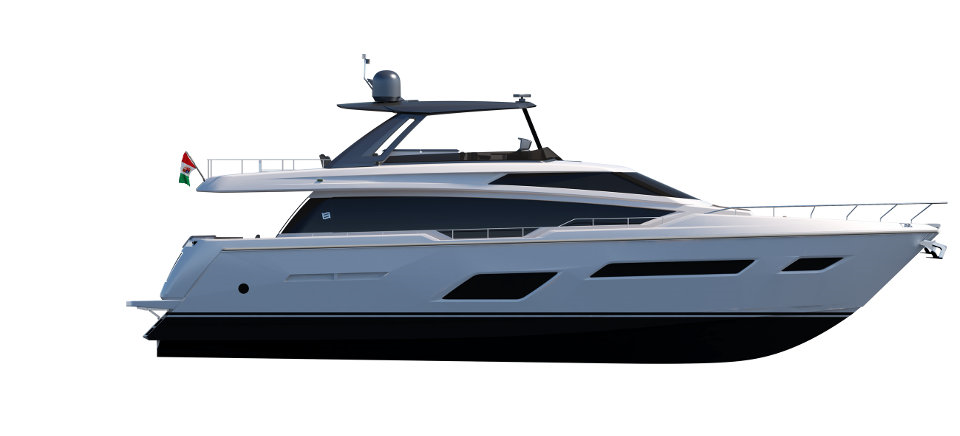 Torsten Sieckmann
+49 151 70 42 10 86
ts@sieckmann-yachts.de
Oliver Sieckmann
+49 175 33 55 55 2
os@sieckmann-yachts.de