The Ferretti Yachts 720 opens up a whole new way of experiencing the sea. The yacht's remarkably refined solutions take the concept of cruising in luxurious comfort to a new level. The focus is on living the sea in style, in your home on the waves, with all the comfort of a yacht of timeless elegance and unparalleled refinement.
The spacious master cabin reflects the play of colours and materials on the main deck and offers incomparable privacy. The minimalist yet detailed design provides a consistent contrast to the walk-in wardrobe and spacious bathroom. The signature style of this new model is based on a blend of contrasting textures. The striped ceiling, the ribbed surface of the walls, the lattice-like headboards and the diagonal stripe motif of the lounge furniture play together in a deep, natural harmony.
The lighting design is a unique selling point of the 720. Horizontal LEDs integrated into the ceilings create a soft, diffusing effect, while independent vertical spotlights with adjustable light cones highlight original details with scenic flair. All this adds up to a sublime experience of style and comfort.
2 x MAN V8 – 1200
2 x MAN V12 – 1400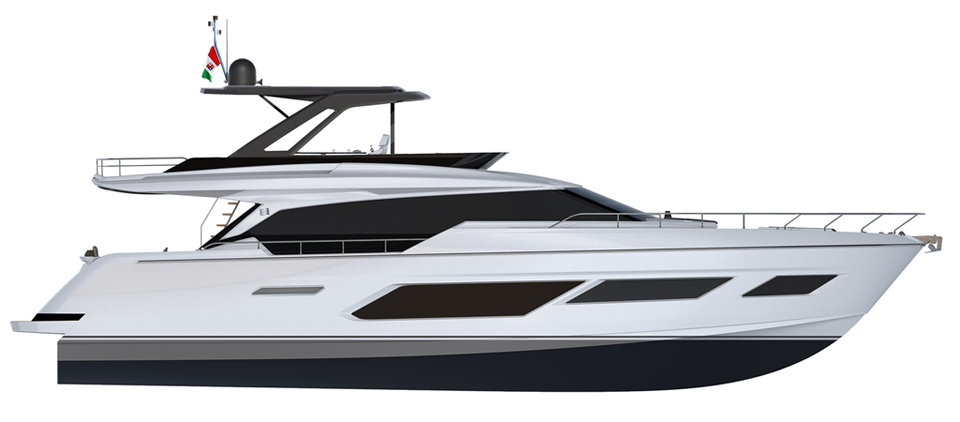 Torsten Sieckmann
+49 151 70 42 10 86
ts@sieckmann-yachts.de
Oliver Sieckmann
+49 175 33 55 55 2
os@sieckmann-yachts.de