Restrained grace, seductive shapes and a refined lightness blend into a harmony as gentle as the sound of a wave. Navetta 33 is a sublime mix of styles, a luminous balance of beauty that dances above the water. Navetta 33 is the semi-displacement yacht that transforms true sophistication into absolute luxury. This is a superyacht with a stylish, essential aesthetic that is not afraid to show off her high-tech side. The ingenious bulbous bow provides best-in-class stability and seaworthiness with a range of around 2,000 nautical miles.
Inside, every space is an affirmation of the Navetta 33's vision and the unique character of her owner. Areas dedicated to family and guests open up on all 4 decks – from the spacious master suite forward on the main deck to the 4 guest cabins below. And the stylistic motto is elegance.
Custom Line's advanced technology ensures comfort and stability, whatever the conditions. On board, life is even easier thanks to the VOTIS software that controls the infotainment systems. And with the integrated helm, all systems can be monitored at a glance – for total safety.
Light as a wave, steady as a rock. The electro-hydraulic stabilising fins with standstill function and the two Seakeeper gyro stabilisers ensure that everyone can enjoy the view and the experience on board both while cruising and at rest.
2 x MAN V12 LE 446 – 1400 CR
2 x MAN V12 LE 456 – 1650 CR
2 x CAT C32 12 V – 1622 HP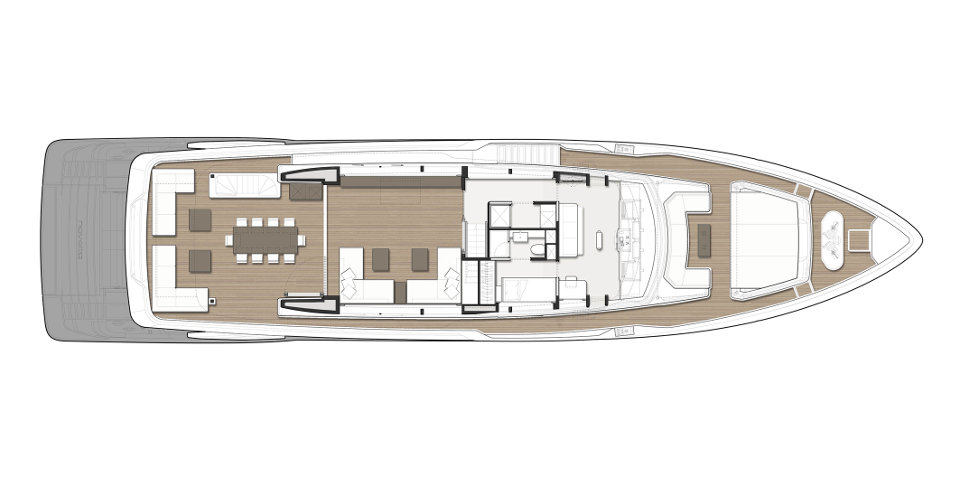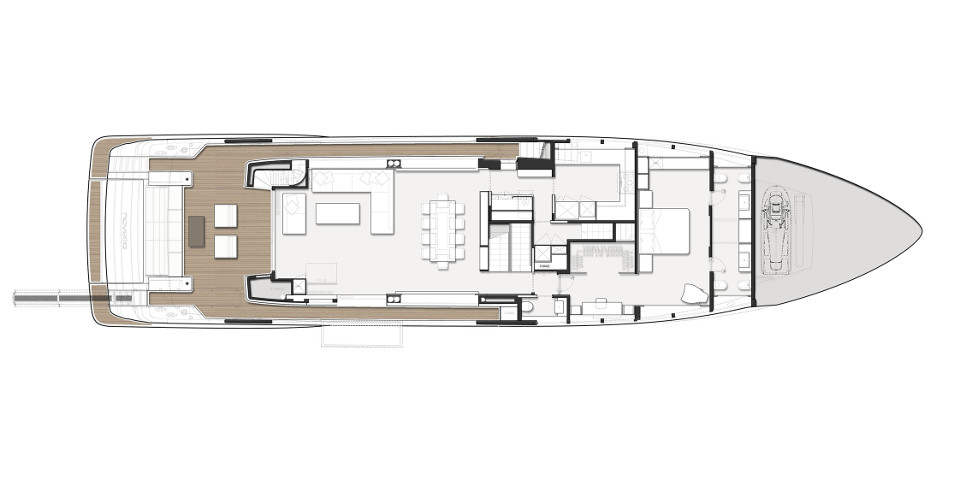 Torsten Sieckmann
+49 151 70 42 10 86
ts@sieckmann-yachts.de
Oliver Sieckmann
+49 175 33 55 55 2
os@sieckmann-yachts.de