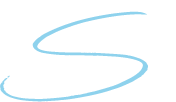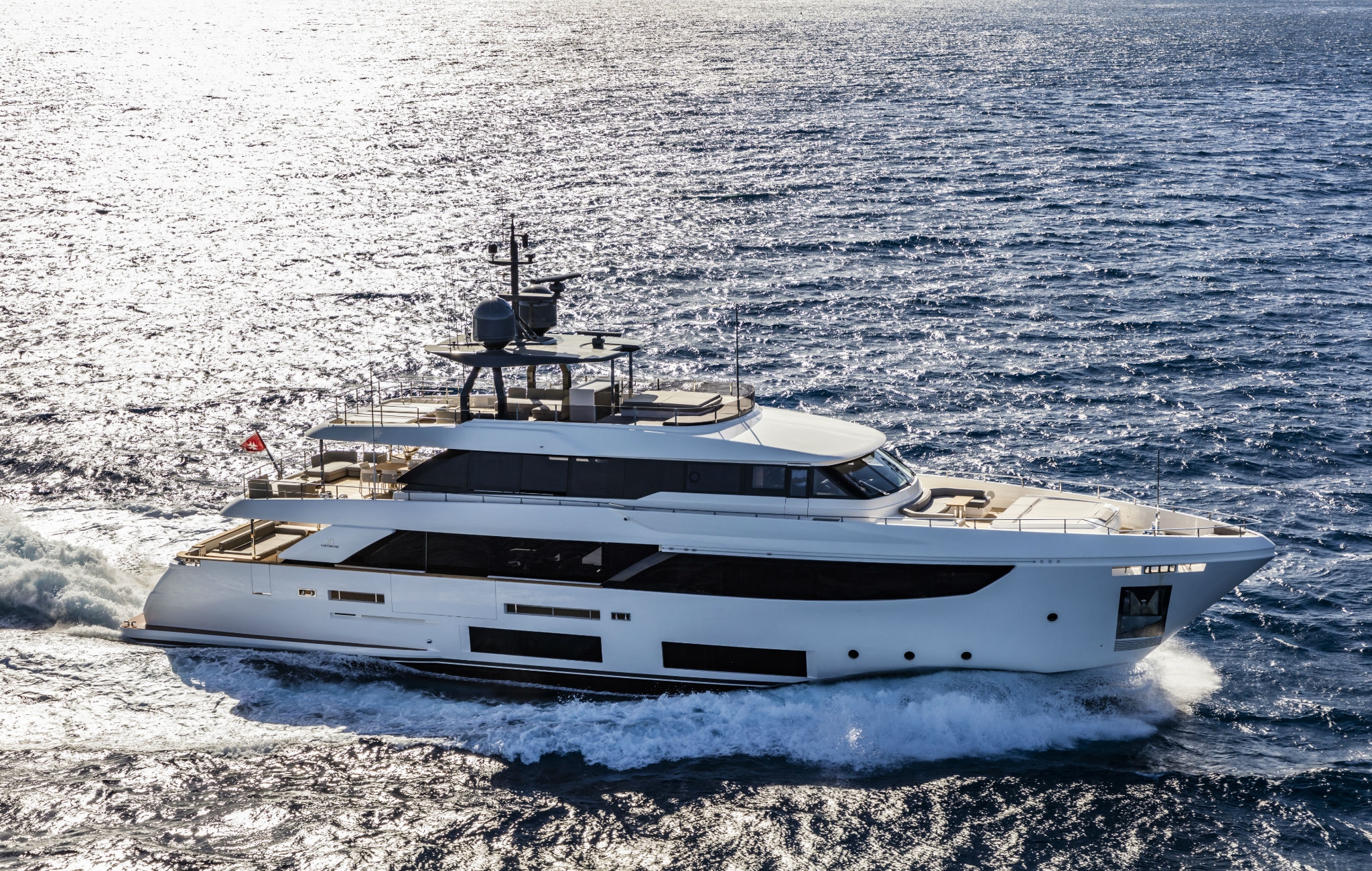 This superyacht from Custom Line is the latest exciting edition from the Italian shipyard.
Launched in 2020, the Custom Line 33 is one of the vessel in the impressive Navetta series, which combines essential aesthetics with high-tech.
Three fantastic decks await you with an unparalleled level of comfort.
The 5 spacious cabins of this motor yacht can accommodate up to 12 guests. The large garage offers plenty of room for tenders, jet skis and other water toys. The hydraulic swim platform makes it easy to convert into a fantastic beach club.
Custom Line's advanced technology ensures comfort and stability no matter the conditions. Thanks to the VOTIS software that controls the infotainment systems, life on board is even easier. With the integrated control station, all systems can be monitored at a glance – for total safety. The zero-speed fin stabilizers with standstill function and the two Seakeeper stabilizers ensure that everyone can enjoy the view and the experience on board undisturbed, both while cruising and while stationary.
This is the best opportunity to beat the waiting list.
2 x MAN V12 (2 x 1400 PS)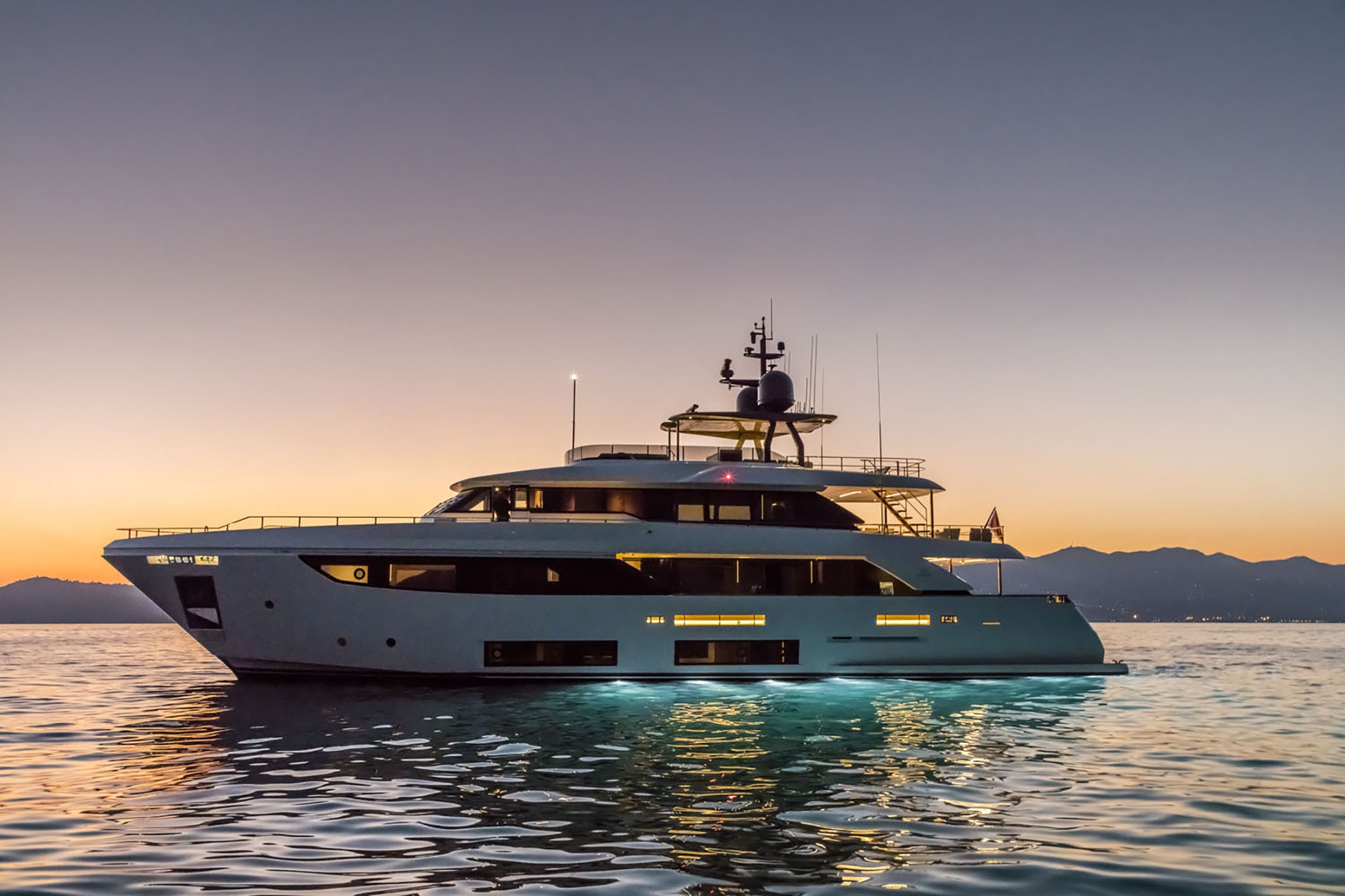 Gyro stabilizers
Crane with max loading 500 kg for bow garage
Stern thruster hydraulic 58 HP (double propeller)
Charter/LY3 ( MCA) Complaince
Teak floor in tender area
Teak floor on sundeck
Teak floor on bow triangle area
Auxiliary generator 55kw -50 hz
Automatic glass door at aft in main deck salon – diff.
Teak floor with in upper deck internal salon and main helm
Washing machine Miele PW 6065 Plus, additional
Miele appliances in the galley diff
Hand shower hot/cold on sun deck
Anchor chain with 16 mm diameter with bar and 125 mt lenght -diff-
Gaggenau grill on sun deck diff.
Active carbon filter
Main generator Kohler 55 Kw diff from 45
Stern thruster hydraulic 58 HP (double propeller)
Auxiliary generator 55kw -50 hz
Automatic glass door at aft in main deck salon – diff.
Wood: natural walnut "canaletto"
Dimmer light in cockpit
Dimmer light in main and lower deck
Dimmer light upper deck
Cleat retractable on swimming platform
Light underwater
SUPER PREMIUM integrated bridge -diff.-
Underwater light on the bulb at bow
Electrical raising of curtains in upper deck salon
Alfa Laval
Watermaker Idromar 360 l/h diff from std 180 l/h (duplex)
Air conditioning tropical " COMFORT" with UTA diff
Treatment system for black water Hamann
Curtains: electrical raising for lower deck (4 cabins)
UV water sterilizer
Wine cooler in upper deck pantry 57 bottles Dunavox
Teak floor on bow triangle area
Washing machine Miele PW 6065 Plus, additional
Miele appliances in the galley diff
Hand shower hot/cold on sun deck
Anchor chain with 16 mm diameter with bar and 125 mt lenght -diff-
Gaggenau grill on sun deck diff.
Active carbon filter
Main generator Kohler 55 Kw diff from 45
Dryer machine Miele PT 7135 C PLUS, diff
Dryer machine Miele PT 7135 C PLUS additional
Shower (cold and hot water) on swimming platform
Privacy curtain in the cockpit
Ropecut system for stabilizers fins
Icemaker in sundeck
Bimini with 6 carbon poles in dinette area at bow
Aft upper deck removable bimin top (manual)
Purifier and gasifier water with tap
Separable (manual sliding) queen bed in starboard Vip cabin
Pullman bed in starboard guest cabin
Manual Bimini on aft sundeck
Manual Bimini on bow sundeck
Kit of mosquito net
Antenna TV SAT Seatel TV10O with receiver in salon
Antenna empty dome TV 10O for symmetry
TV 49″ in port VIP cabin diff.
TV 49″ in starboad side VIP cabin diff.
TV 55" LCD/LED in salon upper deck – diff
TV 49″ in port guests cabin
TV 55" LCD/LED Thin in Master cabin – diff-
TV 40′ in std guest cabin
TV 28" LCD/LED Thin in Captain cabin
Autoidentification System Ais Furuno Class B
Navnet 3D: additional chart map "large"
Separable (manual sliding) single beds in starboard guest cabin
Decoration and layout accessories
Mirror in port side ceiling of MD salon; mirror in starboard side ceiling of UD salon (like N33#1)
Columns upholstered in leather diff. std lacquer in all boat
Wood floor in MD (salon, day head, master cabin, master wardrobe) Fenni Oslo white diff.
Dining chairs model Ipanema by Poliform diff. from std
Sofa + coffee table model Cove by Paola Lenti in UD cockpit
L-shape sofa model Cove by Paola Lenti in front of the bar
Sunbeds model Cove by Paola Lenti diff. from std sunbeds in SD
Coffee table in the Sun deck diff. model Giro by Paola Lenti
Galley by Ernesto Meda diff. from std
2 big armchairs and 2 small armchairs model Portofino by Paola Lenti in MD cockpit diff.
Coffee table model Elliot by Minotti diff. in MD cockpit
Double fabric for curtains of aft door in MD and UD salon, and full height side windows in MD salon diff.
Sofa in MD salon Leonard by Minotti with optional chaise longue at stern diff.
Custom dining table in the MD model Eillen by B&B with lacquer top in beige color diff.
Galley floor diff.
Taps in MD and UD day head: model by Bongio
Venetian curtains in all bathrooms lacquer diff from std.
Wardrobe doors in bronze mirror in master cabin diff.
Bed headboard in leather and fabric in master cabin diff.
Armchair model Aston by Minotti diff. in master cabin
Rug on floor in master cabin
Grohe taps in master and lower deck bathrooms diff. from std
Marble crema emperador in master bathroom floor, shower floor, front wall of the tub; marble
Travertino bronze for shower bench and top of washbasins diff.
Corian washbasin on the shelf diff. in master bathroom
Carpet in the lower deck diff.
Bed headboard in leather and fabric in the lower deck cabins diff.
External upholstery of sofa and sunpad at bow, sunpad in the SD, sofa in MD cockpit in Maria Flora diff.
Ottoman model Lepli by Poltrona Frau in the lower deck cabins diff.
Sofa model Leonard by Minotti in UD salon diff. from std
Coffee table model Surface by B&B diff. in UD salon
Dining chairs model Sway by Gloster in the UD cockpit diff.
Bed frame and TV frame in leather in LD cabins diff. from std
Extra accessories:
Second fridge in SD bar furniture
Corian cover for grill and teppanyaki in SD bar furniture
Rectangular coffee table in MD salon diff. model Song by
Minotti in glass back painted sand color
Furniture with hydromassage bath tub with constant temperature control
Bar furniture in UD cockpit with std icemaker and optional fridge
Custom L-shape bar furniture in corian with 1 STD fridge in the SUN DECK
Teppanyaki grill in the SD furniture
Liebherr wine cellar in the MD pantry (34 bottles)
Custom dining table in the UD cockpit diff.
Coffee machine by Miele CVA6431 in the galley
Crew call with buttons on the switch plates as N33#1
SUPER Premium Sound External Sonance including subwoofer at bow
Digital library
Premium Control area A
Additional interior sockets:
1 in master cabin, 2 in master bathroom, 2 in MD salon, 2 in the galley, 1 each LD bathroom, 1 in UD pantry, 2 in UD salon
Additional external watertight sockets: 1 inside the SD bar furniture, 1 at bow, 1 in UD cockpit
Additional USB: 2 in main helm, 1 in each LD cabin, 2 in master cabin
Premium Internet package
Miele oven and microwave (combi) in MD pantry diff.
Coffee machine by Miele CVA6431 in the galley
Full predisposition for TV connection and a socket on SD
Fuel oil filling station for tender in the garage