Versatile, powerful and elegant, the Pershing 108 was created to combine speed, comfort and fuel efficiency. The three surface propellers make this yacht a champion in terms of range and noise level. But she is also a masterpiece of speed at over 42 knots, always able to deliver the emotion of the classic Pershing thrill.
The large cockpit can accommodate up to 10 people both during the day and evening. The bow houses a C-shaped sofa and table that can be lowered to seat height to create one large sunpad. The Pershing 108 is the first three-engined model in the fleet, combining excellent performance with environmental friendliness. With the mid-engine alone, she can travel up to 1070 nautical miles at a speed of 10 knots. At maximum power, the three engines can exceed 42 knots while remaining below the 75 dBA limit.
Inimitable: the interior design is customisable and versatile depending on the owner's needs.
Top System Surface Drives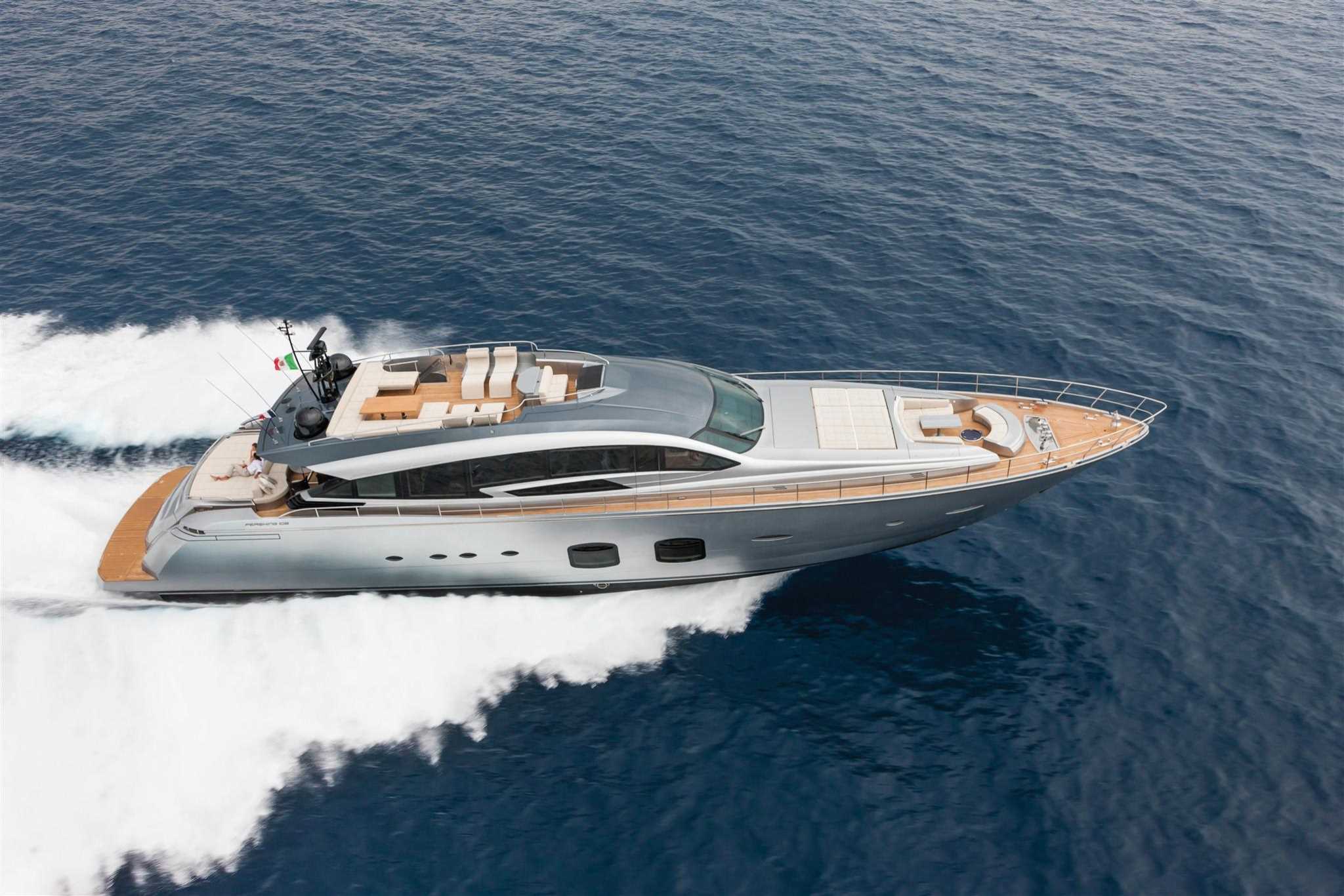 Torsten Sieckmann
+49 151 70 42 10 86
ts@sieckmann-yachts.de
Oliver Sieckmann
+49 175 33 55 55 2
os@sieckmann-yachts.de